TPX / HDPE Terahertz Plano Convex Lens
Jul. 04, 2022
TPX / HDPE Terahertz Plano Convex Lens
There are two types of metamaterials with good terahertz transmittance mainly include high-molecular-weight materials and high-resistance silicon, Among them, the refractive index of high-resistance silicon (HRFZ-Si) is high. This material is more suitable for making lens.
Among the high-resolution materials, polymethylpentene (TPX) has the best transmission performance in terahertz, but for optical-grade TPX materials due to High shrinkage ratio and low yield during injection molding result in high prices. Therefor terahertz window materials are generally using polytetrafluoroethylene (Teflon), high-density polyethylene (HDPE), TPX, high-resistance silicon, these materials are the main materials for terahertz lenses.
There are many types of terahertz lenses. Commonly seen are mainly plano-convex non-spherical lenses, cone lens (used to produce Bessel beam), spiral phase plate, cylindrical lens, multi-hemispherical lens, Fresnel lens to reduce the thickness, etc. Terahertz lens was use in terahertz spectrometers and terahertx imagers for collimation and focus, or reverse use.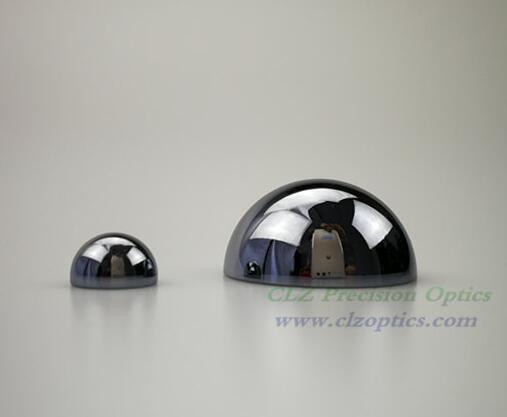 THz Lenses
Standard Specificatoin Choice
Customized size and focal length is available please Contact Us
General Spec.

Diameter

1 inch(25.4mm)

1.5 inch(38.1mm)

2 inch(50.8mm)

NA > 90% Surface Quality: 80/50 FL Tolerance: +/- 1% Diameter Tolerance: +/- 0.2mm Radius Curvature Tolerance: +/- 0.2mm

Focal Length (mm)

10

-

-

25

-

-

32.5

-

-

35

-

-

50

50

50

65

-

-

75

75

75

100

100

100

120

-

-

150

150

150

200

200

200

240

-

400