Custom Optics for High Performance Automation Systems
Feb. 22, 2022
CLZ has been providing reliable, high-quality optical components to discerning engineers, designers and others in the automation field for over a decade. During this time, the leading supplier has helped improve the precision of some of the world's most innovative technologies and has worked with numerous companies throughout the industry.
A skilled supplier you can trust
In the past, we have worked with well-known companies in the aerospace and defense, oil and gas, food and beverage, and automotive sectors. Thanks to these alliances, our optical components have been used in applications that fall into groundbreaking modern categories such as Industry 4.0, machine vision, robotics, and sensor-based technologies, to name a few.
As technology continues to evolve, today's components must be equipped to handle the tasks at hand. Fortunately, much of the stress associated with specifications is relieved thanks to the top-notch customer service and industry knowledge provided by our staff. Our CLZ team can provide the advice you need to ensure your optics perform when necessary, such as the right substrates, optical coatings and transmission characteristics to ensure high performance every time.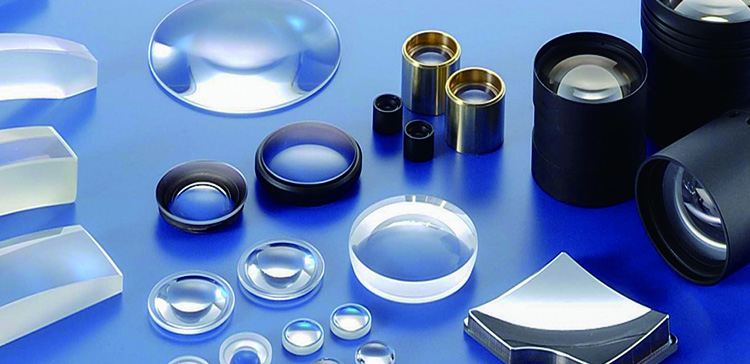 Reliable and resourceful
Our long-term relationships with our customers stem from our business clarity and ability to provide quick-thinking, problem-solving solutions to typical optics-related application problems. Whether it's one-off prototyping, low-volume or high-volume production, CLZ's technical sales consultants support manufacturers and engineers around the world every day with the most complex, high-grade optical component applications.
Metrology Test Optics
It's not just our reliable in-house intelligence that gives us a leading reputation; however. In addition to our ability to provide custom optics and an extensive inventory portfolio of over 3000 optics (ready for next day shipping) - both of which we will explore below - we also boast our very own metrology lab. From here, our team of fully qualified metrology technicians perform batch testing of your optics to confirm that they arrive to you exactly as specified. Using cutting-edge instruments - such as spectrometers, interferometers and mechanical measurement systems to analyze characteristics such as transmission, reflection and surface flatness; for example - our lab is fully equipped to check all types of precision optical specifications. As a result, you can rest assured that the optics you produce are fully compliant with the exact conditions you seek for your project.
Quality Assurance
After your optics pass through our metrology lab, they are sent to our keen QA department. Here, the team visually inspects each component, working to the strictest surface standards so that we can continue to achieve the excellent quality we claim. We regularly enforce MIL-SPEC standards (defense standards) and regularly handle high-specification, ultra-high-precision applications. As a result, we are accustomed to the level of high precision associated with high quality items.
Custom Optical Components
Whether it's a custom component for an everyday application or more on the non-routine side, our team of technical sales consultants are qualified to consult on the most complex specifications. If you are looking for a one-off component or a complete production run, we will strive to exceed expectations with precise accuracy and unparalleled customer service.
Click here to learn more about our custom optics.
Stock Optics
Or, if you're looking for components with short lead times, we also stock more than 3,000 optical components for next-day shipping. What's more, we can reduce some of our stock components to meet project-specific dimensions.
Our custom and stock range includes (but is not limited to)
► Optical planes 
►Diffusers
►Lenses
►Filters
►Mirrors
►Window
►Prism
►Beam splitter
►Polarizers 
►Infrared Optics
Why choose CLZ for your application?
Discerning customers rely on CLZ not only for the quality of our output and the capabilities of our in-house state-of-the-art metrology lab and QA department, but also because of the range of in-stock optics, and we offer our optics as custom components.
With over years of experience and many well-known and prestigious customers, we are proud to work on some of the most groundbreaking innovations.